Modular Home Builders Association (MHBA)
"Home of the Month" Awarded to RBA Homes
New Jersey Custom Modular Home Builder RBA Homes and Modular Home Manufacturer Simplex Homes have won the September 2016 Modular Home Builders Association "Home of the Month" award.
RBA Homes and Simplex Homes worked together to create this sophisticated colonial (known as The Longview), on the seashore in Sea Bright, New Jersey.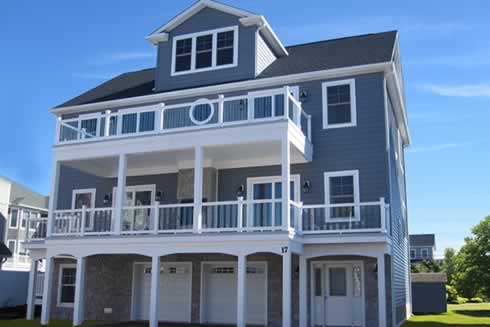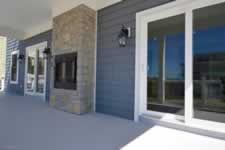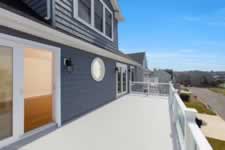 This custom three-level home offers amazing views of the Atlantic Ocean and the Navesink River in New Jersey. Due to its location in a flood hazard area, the home was constructed on a piling foundation, creating a large four-car garage with plentiful storage. The home also boasts a residential elevator.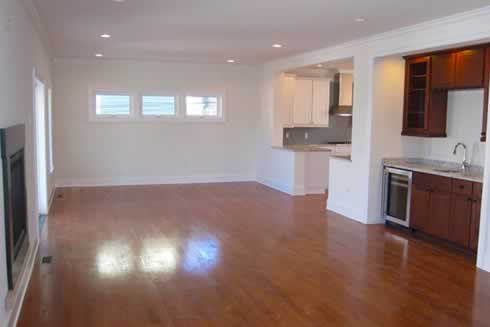 The white maple gourmet kitchen opens into a cozy breakfast area for the perfect beginning to a morning. For entertaining, an elegant wet bar in rich cherry tones provides drinks to be enjoyed by all.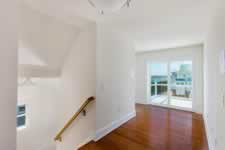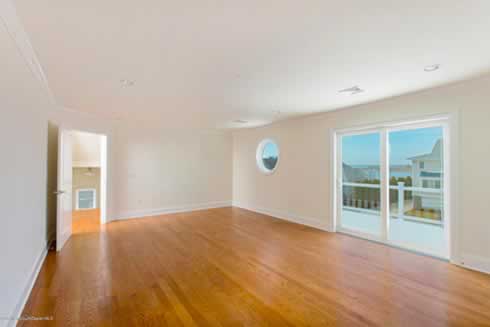 With 4,123 square feet, the well thought-out home features an open floor plan that allows for easy entertaining. The Longview has 4 bedrooms and 3 full baths all featuring gleaming hardwood floors flowing through the home with an abundance of custom millwork amenities.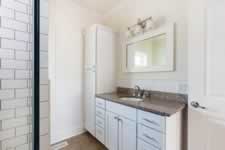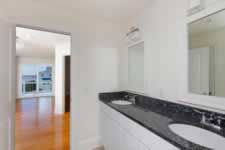 Modular Home Builders Association (MHBA)
"Home of the Month" Awarded to RBA Homes
The MHBA is a nationwide trade group serving the modular home industry and provides modular homebuilders and manufacturers with resources to improve construction productivity and efficiency. It also promotes the advantages of modular construction to builders, government agencies, and the general public. A recently completed home built by RBA Homes, a custom modular homebuilder located in Red Bank, NJ, was named Home of the Month for July 2015 by the Modular Home Builders Association (MHBA).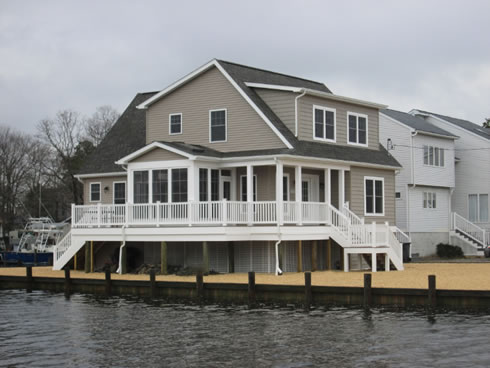 The winning home, located in Brick, New Jersey, was manufactured by Apex Homes of PA, LLC and is 2,187 square feet. RBA Homes is honored to have one of their recent projects named as Home of the Month by this prestigious organization.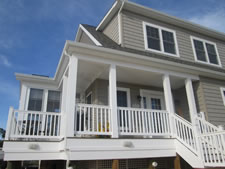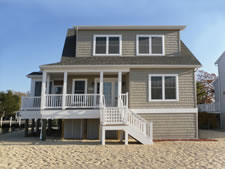 It is a custom designed, raised, 2-story Cape style home with three bedrooms, two and one-half baths, consisting of two living levels plus the addition of a screened porch with stunning views of the surrounding lagoons and waterways.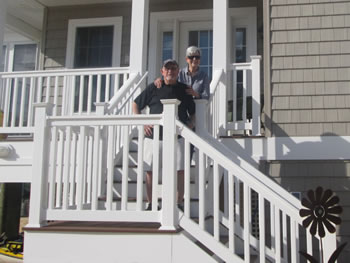 "This project represents the finest components of modular home construction coming together to create a home of lasting value and beauty for our homeowners. We truly appreciate the opportunity
to provide them with this home,
and are happy to have worked
with our partner, Apex Homes, to bring this dream home to reality," states Bill Lashovitz, President
of RBA Homes.
With an emphasis on design flexibility, high quality, full service, dependability, and affordable
prices, RBA Homes has excelled
at providing families around the area with the homes of their dreams. The Company has been designing and building custom modular homes throughout Monmouth, Middlesex and Ocean Counties in towns like Spring Lake, Sea Girt, Rumson, Fair Haven and Colts Neck, and throughout towns like Brick and Toms River that were hard hit by superstorm Sandy.
Some of the factory amenities include tile baths, a custom Millwood kitchen with a five-piece "shaker" styling and PlyGem windows. See more of this Featured Cape Style Modular Home.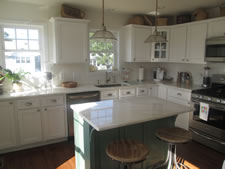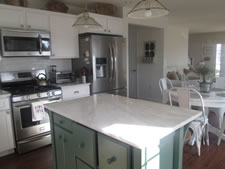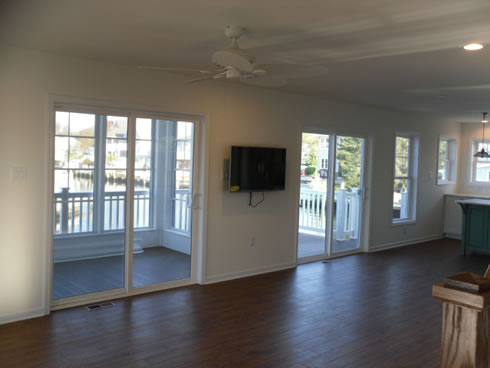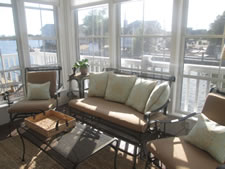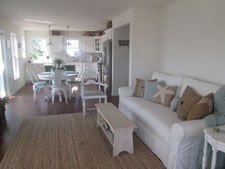 RBA Homes
Award Winning Homes
Signature Building Systems, Inc.
Custom designed modular homes. Congratulation to RBA Homes of Red Bank, New Jersey for building October 2006 "Home of the Month". This charming home is situated in the lovely shore town of Point Pleasant Beach, New Jersey -- less than 3 blocks from the Atlantic Ocean.
After a through review of the zoning requirements in this beach town, the designers at RBA went to work on a plan to accommodate their customers' needs for a second master suite on the first floor, a finished attic place with ocean views, a second-floor laundry and a formal dining room for the family.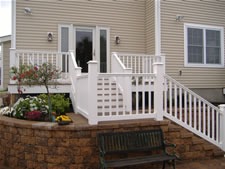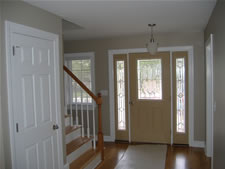 The custom designed modular home consists of 5 spacious bedrooms and 3 full baths. The attic space was enlarged with the addition of a fixed set of attic stairs and 3 roof dormers facing due east. The construction team at RBA was able to finish off this "bonus" space at a surprisingly low per square foot cost, adding approximately 350 s.f. to the already 2600 s.f. on the two lower levels.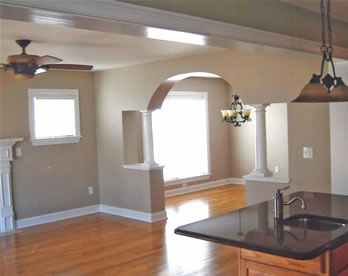 The formal dining room was enhanced by the elegant "Nashborough" arch leading into
the family room, an architectural
upgrade that was completely
finished by Signature Building
Systems.
Other factory options like the
Corian vanity tops in the master bath, custom moldings on the
first floor and even a "barrier free"
shower for the downstairs bath helped RBA meet the customers' specific requirements. Many
others amenities, such as
hardwood floors, custom tile
shower, granite counter tops,
2-zone high efficiency systems, engineered wood decks and porches, concrete paver retaining walls and hardscaping, completed the wish list for this new custom home.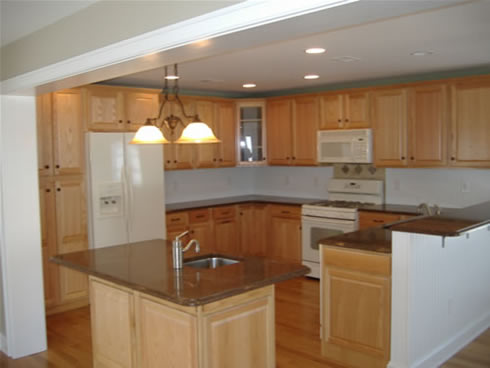 Congratulations to RBA Homes for being October 2006 Home of Month for custom designed modular homes.
RBA Homes
Signature Building Systems, Inc.
Custom Designed Modular Homes
Congratulations to RBA Homes, Red Bank, NJ, for building November 2003 "Home of the Month". Located in Ortley Beach, NJ, this lovely gable front home has views of the ocean and features almost 3,400 square feet with 6 bedrooms and 3 1/2 baths.
The RBA design/build team has the home constructed with a finished cape roof and shed dormer, which reduced the on-site finishing time considerably. Of the many amenities included at the factory are a whirlpool tub in the master bath, extra large peninsula in the kitchen and direct vent gas fireplace.

For over 18 years, RBA Homes has been building modular homes along the Jersey Shore specializing in custom designed modular homes for a discriminating clientele. In addition to a sophisticated in-house CAD-based computer system, RBA relies on the excellent engineering staff at Signature Building Systems to turn their customers' dream homes into reality.